Job Details
Date Posted: October 19, 2021
Location: , Red River, NM
Company: Red River Ski and Summer Area
Job Type: Full or Part Time
Salary: Competitive
Housing Offered: Yes
Experience: 0-2 yrs
Company Contact
Website: www.redriverskiarea.com/
, Red River, NM
Competitive
Red River Ski and Summer Area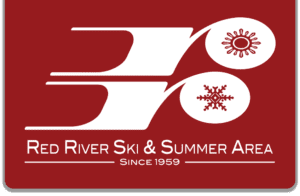 Red River Ski Area has an opening for a ski lift operator. With over 60 years of operation as a family-owned business, Red River Ski & Summer Area offers the best unspoiled New Mexico vacation experience surrounded by the Southern Rockies of New Mexico. Situated along the famed Enchanted Circle – near Texas, Albuquerque, Taos, and Santa Fe, you'll find us as an escape to the mountains situated at 8,750 feet.
About the Job
Assist and interact with guests in getting on and off chairlifts. Be responsible for operating and monitoring the chairlift. Perform chairlift operational checks alongside lift maintenance to ensure safe operation of lift including the daily operational logs, file reports and check lists. Part of daily duties may include assisting with the ticket checking side of our department to ensure all guests and mountain staff have a proper ticket or pass before loading the lift. Be able to communicate effectively and professionally to guests using a faulty pass and be able to resolve any issues. Greet our guests and answer any questions they might have while maintaining the lift line.
Requires ability to perform physical labor, such as shoveling, chipping ice, etc. Must have the ability to follow instructions, give directions, and communicate effectively with coworkers, supervisors, and most importantly our guests. Must communicate effectively under pressure and/or during emergency situations. Must be reliable and prepared to work outdoors for long periods of time in all types of weather. Must be at least 18 years of age. Must be available to work weekends and holidays.
Essential Duties and Responsibilities
Operate equipment in a safe and knowledgeable manner.
Conduct all morning operational safety checks alongside with the lift maintenance team.
Maintain loading and unloading areas by shoveling, raking, and/or chipping ice and snow to ensure a safe area for the guests.
Maintain lift logs as trained.
Have an informed status about lift openings and closures, as well as trail openings and closures.
Maintain an alert and reactive ability while operating the lift.
Should be able to lift at least 40 pounds.
Create and keep up open communication with guests and coworkers.
Responsible for checking all season passes and lift tickets for authenticity.
Keep all areas clean of trash and other debris.
Other duties and responsibilities as assigned by management to help other departments within RRSA.
This position requires significant amounts of shoveling, raking, and chipping of ice and snow.
Ability to perform strenuous physical activities throughout the day is critical to this position.
Ability to work and communicate effectively during stressful or emergency situations.
Other Duties and Responsibilities
Assist ski patrol, management, and lift maintenance with lift evacuations.
Working extra hours or shifts can result in overtime.
Keep neat appearance, keep uniform clean and have overall good personal hygiene.
Qualifications
Must be dependable and punctual with daily scheduling.
Demonstrate good guest and employee relations.
Ability to apply common sense and critical thinking to any situation and to carry out instructions put forth by management.
Work Environment 
Working outdoors in varied weather conditions (rain, snow, sleet, heavy winds, sunshine, etc.)
Employees regularly work near moving mechanical parts.
Employees should expect to work holidays and weekends.
Education and/or Experience
No prior experience is necessary, training is provided.
Must be at least 18 years of age.
To apply for this job, please visit the employment page of our website.