Job Details
Date Posted: September 14, 2021
Location: , Biwabik, Minnesota
Company: Guest Services Inc.
Job Type: Part Time
Housing Offered: No
Experience: 0-2 yrs
Company Contact
Website: https://www.guestservices.com/
Guest Services Inc.
Don't let the description scare you away! We talk to people like you all the time about how to become an instructor. If you ever wanted to spend your winter on the slopes this is your chance to enjoy your season at Giants Ridge Recreation Area in northern Minnesota. We will help you hone your own skills, while learning how to become a great instructor. If you enjoy people, have high energy and aren't afraid of the cold, this is the job for you!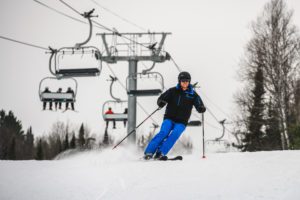 JOB SUMMARY
Teach the techniques of skiing and or snowboarding, while providing a safe, fun and effective learning environment.
ESSENTIAL FUNCTIONS
• Upholding the highest level of student safety on varied terrain with changing conditions.
• Verbally and physically teach students on assigned level of skiing or snowboarding.
• Ability to work with guest of all ages and skill levels.
• Be attentive while working with guest to ensure their safety.
• Attend required training
SKILLS AND KNOWLEDGE REQUIREMENTS
• Must be 16 years of age by September 1, 2021
• Intermediate skill level of skiing or riding (preferred)
• PSIA/AASI Certification (preferred but not required)
• Strong customer service ability
• Ability to recognize when a problem has occurred and communicate it to management.
• Ability to work with children
• Ability to read and write
PHYSICAL AND MENTAL REQUIREMENTS
• Ability to lift, carry and push up to 50 pounds
• Ability to withstand cold and wet weather
• Ability to stand for long periods of time
• Speech recognition and clarity, including to understand the speech of guest and co-workers; the ability to speak clearly so that guest and co-workers can understand you.
• Physical presence at job site is essential to perform job duties.
EQUIPMENT REQUIRED
• Skis and/or snowboard
• Proper outdoor attire for skiing or riding
• Helmet
Visit the Guest Services website to apply for this opportunity.