Job Details
Date Posted: November 4, 2021
Location: , Ketchikan, Alaska
Company: Alaska Marine Highway System
Job Type: Full Time
Salary: $17.48 / hour
Housing Offered: Maybe
Company Contact
Website: https://dot.alaska.gov/amhs/
Phone: 000-000-0000
, Ketchikan, Alaska
$17.48 / hour
Alaska Marine Highway System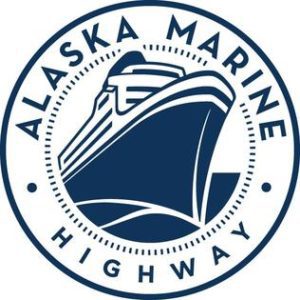 The Alaska Marine Highway System is hiring ship stewards. Join our crew for a rewarding career at sea! Hiring bonus plus moving and housing assistance available.
Our system covers 3,500 miles of coastline that stretches from Bellingham, WA to Dutch Harbor, AK. Stewards provide exceptional customer service and ensure the safety and comfort of our passengers while performing tasks in the galley, dining room, cafeteria, crew mess, staterooms, and public areas aboard the Alaska State ferries. See position details below for more information.
Compensation
AMHS offers a competitive starting pay scale that varies by operating region and residency. Starting pay rate for new hires is $17.48 for (Non-Alaska Resident) and $21.36 (Alaska Resident*). AMHS provides a progressive advancement opportunity to higher paying positions. Applicants who successfully complete their probationary period (approximately 8 to 12 months), will be eligible to apply for bid positions.* Alaska residency must be verified by department human resources to qualify.
Furthermore, AMHS is offering a one-time Hiring Bonus on this particular recruitment posting. A new hire bonus of up to $1,000 (less payroll deductions) will be available for prospective hires who successfully complete their documentation and onboarding process within the timeframe established by the employer. This hiring incentive is subject to a two (2) year term of employment with the AMHS. Additional conditions applies. More details about Hiring Incentive will be provided if a Job Offer is made.
Benefits
Stewards qualify for State of Alaska benefits usually within 30 days of hire. The State of Alaska offers one of the best benefit systems in Alaska that include medical and dental insurance with optional family coverage, retirement benefits, vacation and personal leave which accrues with years of service. A summary of state benefits can be reviewed here.
Routes and Assignments
AMHS operates in two distinctive regions. The Southeast (SE) route serves the communities between Bellingham, WA and Skagway, AK. The majority of AMHS vessels operate in this region. The other, more remote and smaller region is the Southwest (SW), which includes the communities between Cordova and the Aleutian Chain. The Change Ports (dispatch locations) for each route is listed below;
Southeast: Kechikan, Juneau, Metlakatla
Southwest*: Homer, Valdez, Cordova
*Assignments are less frequent in Southwest route in comparison to Southeast. In general, you will be assigned to a vessel on a 2 Weeks On – 2 Weeks Off schedule, working an average of 84 hours per week. On Southwest route vessels, your assignment duration will depend on the lengths of the absence of the crew member relieved. AMHS dispatch department handles all vessel assignment related matters. Assignments are posted periodically by dispatch.
Very Important! This position will require relocation if you are not living within the vicinity of your desired Change Port or if you like to work a different route. Employees are responsible for their own travel expenses between their physical residence and their desired Change Port.
Onboard Schedule
AMHS vessel operations are a 24/7 work environment with variable crew assignments. In general, you will be assigned to a vessel on a 2 Weeks On – 2 Weeks Off schedule, working an average of 84 hours per week. This position dispatches out of Ketchikan or Juneau in Alaska which we call the Home Ports. A new hire would need to be residing within the vicinity of these Home Ports to increase their ability to pick up assignments. Your daily schedule during your vessel assignments may vary from 8 hours to 12 hours and you may be asked to work split shifts. AMHS dispatch department handles all vessel assignment related matters. Assignments are posted periodically by dispatch. Vessel supervisors set your daily tasks and work schedule once onboard. You may be asked to switch/upgrade positions during your assignments.
Life Onboard
This is a fast-paced and dynamic work environment with a diverse workforce. Room & board is provided while on assignment – on select vessels. Crew stays in shared quarters and meals are provided at the crew and officers mess. On some vessel the crew returns to home port each night before heading out the next day (Day Boats). Regardless of the room and board situations, AMHS is a Drug and Alcohol-Free workplace and has a strictly enforced Drug & Alcohol Policy.
Desired Qualifications
A strong customer service aptitude is essential for this position. This is a public service role in the government sector providing service in marine environment. As such, a strong commitment to safety, customer service, and exceptional work ethics are desired. The ideal candidate would be willing perform functions related to food service, galley work, housekeeping etc. and exhibit the following characteristics;
Strong commitment to safety
A genuine desire to serve the public
Adaptive to learning new skills and knowledge
Positive, personable, and professional demeanor
Adaptive to changes in a progressive work environment
Strong conflict resolution skills and ability to work within a diverse workforce
Interested? Apply for this position on our website.