Job Details
Date Posted: December 9, 2021
Location: Naples, FL
Company: The Floridian Club, Inc.
Job Type: Full Time
Salary: $16 - $18 / hour
Housing Offered: No
Experience: 1–2 yrs
Company Contact
Website: http://floridianclub.com/
Email: [email protected]
Phone: 239-315-7370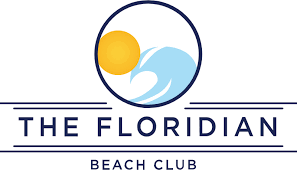 Jour our team! The Floridian Club, a private beach club, is seeking a full-time experienced line cook to join our team. The ideal candidate will have experience working all stations on the line. The club serves some breakfast but primarily lunch and an early evenings menu. The club currently closes at sunset.  Our hours may extend marginally after the New Year.
Flexible hours are available with the possibility of a set schedule. This is a fun place to work with a great working environment. You must have a positive attitude and a be a team player!
Salary is $16-$18 an hour based on availability and experience. There is plenty of opportunity to grow within our company.
Job Type: Full-time
Salary: $16.00 to $18.00/hour
Work hours: The club currently closes at sunset. (No Late Nights).
We offer:
401(k) with match
EAP
Employee Meal program
Employee of the Quarter Program
Employee Referral Bonus Program
Legal Shield/ID Shield
Free access to E-learning system.
The Floridian Club is an equal opportunity employer committed to hiring a diverse workforce and sustaining an inclusive culture. The Floridian Club does not discriminate on the basis of disability, veteran status or any other basis protected under federal, state or local laws, EOE/DFWP.
Address: 9467 Gulf Shore Dr., Naples FL 34108
To apply, please visit the Careers page on our website.