Job Details
Date Posted: September 24, 2021
Location: , Winter Haven, FL
Company: LEGOLAND Florida Resort
Job Type: Part Time
Housing Offered: No
Experience: 0-2 yrs
Company Contact
Website: www.legoland.com
LEGOLAND Florida Resort
LEGOLAND Florida Resort is looking for a water park slide attendant. This position will oversee the safety of water park guests by operating an aquatic ride, slide or device, including loading, dispatching, unloading, slide resetting, operation of traffic light systems and operation of conveyor systems. Will explain and enforce LEGOLAND Water Park policies and procedures; assist water park guests in distress; and administer First Aid and CPR as needed and maintain records.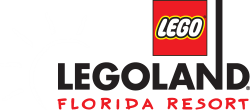 What you'll be doing…
Responsible for ensuring all company policies and procedures are adhered to by the self and guests
Ensure the safety of guests using the equipment, by enforcing equipment restrictions
Keep a close watch over their area to anticipate problems, intervene to prevent accidents
Intervene to prevent unsafe behavior
Communicate effectively with guests and colleagues
Follow procedures and respond in the event of an emergency
Raise the alarm if further assistance is required
Support Lifeguards in providing emergency response if required.
Follow all health and safety procedures
Acquired product knowledge and keep updated on changes
Understand the resort's objectives and what part they can play to ensure success
Ensure water park area and capacity is managed per local, state, and federal guidelines
Contribute to innovations that would enhance guest experience
Maintain minimum training as set down by the department's procedure
Provide medical support from team is appropriate for all guests
Provide excellent guest service with safety in mind
Take pride in their dress & appearance
Demonstrate ownership of all Model Citizen facilities
Who we're looking for…
Must be 16 years or older.
Have a current Red Cross First Aid and CPR/AED for the Professional Rescuer or the ability to pass a LEGOLAND provided training.
Must be able to pass written and practical skills exam for American Red Cross exams prior to duty.
Must have visual and auditory ability to respond to critical incidents, and the physical ability to act swiftly in emergency situations.
LEGOLAND Florida is a 150-acre interactive theme park dedicated to families with children between the ages of 2 and 12. With more than 50 rides, shows and attractions – plus our uniquely themed Water Park, Hotel, and Beach Resort inspired by the LEGO and DUPLO brands – LEGOLAND is geared towards family fun!
What you'll get…
In addition to a fun and friendly environment, you will also find: competitive salary; free entry to LEGOLAND Florida Resort (which also extends to family and friends); 30% discount on LEGOLAND Florida Resort food, beverage and retail products; tuition assistance; and free unlimited usage of the local transit system
Furthermore you will enjoy continuous support and opportunities to branch out and develop your career within LEGOLAND and Merlin Entertainments!
** Please consider whether you'll be able to travel to and from the Resort. Some shifts may fall into unsociable hours.**