Job Details
Date Posted: October 14, 2021
Location: , New Orleans, LA
Company: Pelican New Orleans
Job Type: Full or Part Time
Salary: Competitive
Housing Offered: No
Company Contact
Website: www.pelicanneworleans.com
Apply Online Now
, New Orleans, LA
Competitive
Pelican New Orleans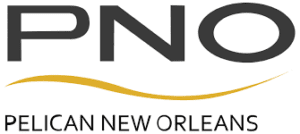 Legendary Walking Tours in New Orleans is looking for energetic tour guides to lead historic French Quarter, Ghost, Garden District and Cocktail tours.
We consider licensed tour guides only.
You must be a quick thinker and have the ability to adapt to different audiences.
Previous tour guide experience is preferred.
Pelican New Orleans is more than a hospitality company: we inspire our guests to fall in love with New Orleans. Our passionate team members make us who we are.
We're a fast-growing company, looking for the right talent to help us grow even faster. A career with PNO means working on a small, close-knit team for some of the most highly recognized brands in the city.
Interested in joining the team? We look forward to hearing from you!