Job Details
Date Posted: March 14, 2023
Location: Roswell, Georgia
Company: High Meadows Summer Day Camp
Salary: $480 - $600 / week
Housing Offered: No
Experience: Some experience needed
Company Contact
Website: https://highmeadowscamp.org/
Email: [email protected]
Phone: (678) 507-1177
Apply Online Now
Roswell, Georgia
$480 - $600 / week
High Meadows Summer Day Camp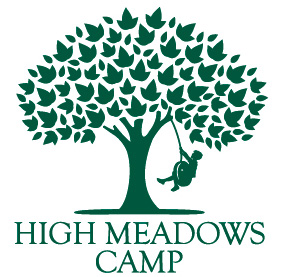 Seeking Day Camp Role Models, including Group Leaders, Lifeguards, Canoeing, High Ropes, Animal Care, Woodworking, Archery, Arts & Crafts, and more!
High Meadows School and Camp is located on 40 beautiful acres of farm and woodland in Roswell, GA. offering children ages 5 through 13 meaningful, fun, and formative experiences in the outdoors. Activity skills are taught in a non-competitive way and emphasis is placed on conservation and environmentally sound principles, in a social atmosphere of caring, acceptance, and respect.
Prerequisites for employment at camp include completion of an on-line course, and completion of paperwork by the stated deadline. Employees consent to an annual background check and drug screening as required. Our summer season begins with staff training on May 23rd and ends on July 28th.
Staff members arrive each weekday (Monday – Friday) by 8:30am and depart at 4:30pm or when duties are completed. Additional evening hours are required of some positions.
The High Meadows community values and supports diversity in all of its dimensions, including but not limited to each person's unique combination of race, ethnicity, gender identity, sexual orientation, socio-economic status, age, physical ability, learning style, religious beliefs, political views, perspectives, and life experiences.
High Meadows Summer Day Camp provides equal employment opportunities to applicants without regard to race, color, religion, national origin, gender identity, age, disability, or veteran status.
GROUP COUNSELOR
Qualifications: Minimum age of 18 years.
Desire to work with children with emphasis on environment and outdoor skills.
Prefer at least one season's experience as a camper, junior counselor, counselor, or teacher.
Experience in group leadership.
Good character, integrity, and adaptability; prudence in judgement, sensitivity to and understanding of children and respect for diversity.
Current CPR, AED, and First Aid certification
A group counselor is responsible for the direct supervision and instruction of a group of approximately 14-18 campers, planning and leading daily activities, and actively participating in and encouraging a rewarding camp experience.
A counselor must possess the ability to communicate and work with campers, to observe camp behavior, assess appropriateness, enforce safety regulations and emergency procedures, and to apply appropriate behavior-management techniques. They must have the visual, auditory, and ambulatory ability to respond to environmental and other hazards related to the activities.
SPECIALIST
Qualifications: Minimum age of 18 years (exceptions possible for certified lifeguards and WSI)
Certification, training, and/or extensive experience in the appropriate skills.
Knowledge of history and application of skill.
At least two seasons of camping or related work experience.
Experience teaching children or in a leadership position.
Environmental consciousness and celebration of diversity.
Genuine interest in children and in skill; flexibility in acceptance of diverse duties; responsibility in carrying out program.
Specialists make use of the facilities and natural environment of camp to present to campers various skills and knowledge that are useful, interesting and applicable to their camping experience. Specialists include instructors in the following areas: Pioneering, Native American Lore, Archery, Arts & Crafts, Dance, Nature, Canoeing, Ropes, Swimming, Traditions, Darkroom Photography, Woodworking, Performing Arts, Pony Rides, Animal Care, and Sports. Daily classes are pre-scheduled so that each group has an opportunity to experience each specialist area.
Specialist duties do not end with scheduled classes. It is their responsibility to encourage campers to take interest in and practice skills, and promote this by supplying aid and/or materials to counselors for use at times other than their scheduled period. Specialists aid program staff in the planning, set-up, and execution of all camp events. They are responsible for the care and maintenance of their specific work area and all materials that are entrusted to them.
Also seeking certified LIFEGUARDS and certified instructors for CANOEING, HIGH ROPES, and ARCHERY.
For more information, please visit https://highmeadowscamp.org/our-staff/employment-opportunities/