Job Details
Date Posted: September 17, 2021
Location: , Jackson, WY
Company: Black Tie Ski Rentals of Jackson Hole
Job Type: Full Time
Salary: $16-$17/hr plus commissions
Housing Offered: No
Experience: 0-2 yrs
Company Contact
Website: http://jacksonhole.blacktieskis.com
Email: [email protected]
Phone: 307-699-3209
, Jackson, WY
$16-$17/hr plus commissions
Black Tie Ski Rentals of Jackson Hole
Looking for a cool job that comes with a nice perk? Black Tie Ski Rentals in Jackson Hole, Wyoming is looking for a reservation agent who has strong work ethic, is committed to excellent customer service and is knowledgeable about skiing/snowboarding. If this is the right job for you, you'll receive a season pass to Jackson Hole Mountain Resort.
As a reservation agent, you will be responsible for taking phone calls from customers, reserving rentals, organizing paperwork, processing billing, updating databases, scheduling swap-outs, coordinating information exchange with shift managers and delivery technicians and monitoring inventory levels.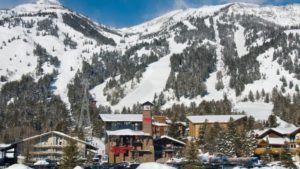 You will also be responsible for importing online reservations and must have a high level of accuracy and attention to detail for collecting and inputting customer information. This position is seasonal and only available during the ski season. As a representative of Black Tie Ski Rentals, your delivery of excellent customer service must be top notch and a friendly demeanor and disposition is required. This position requires a self-starter who works well in a team environment.
On top of the hourly wage, reservation agents earn commissions on all reservations made over the phone, get a season pass to JHMR, have access to pro deals and are eligible for a bonus upon completion of the regular season.
We pride ourselves on our positive and collaborative work environment, our commitment to outstanding customer service and providing our guests with the very best equipment in the industry.
Learn more about Black Tie Ski Rentals at our website.