Job Details
Date Posted: January 25, 2022
Location: Yellowstone National Park, Wyoming
Company: Yellowstone Park Service Stations, Inc.
Job Type: Seasonal
Salary: $14/hour
Housing Offered: Housing provided
Experience: No experience needed
Company Contact
Website: http://www.ypss.com/
Email: [email protected]
Phone: (406) 848-7333
Apply Online Now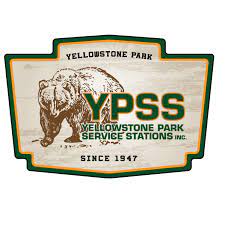 Live and work in the heart of beautiful Yellowstone National Park!
Come celebrate Yellowstone National Park's 150th Anniversary and make Yellowstone your backyard for the summer of 2022! Yellowstone Park Service Stations (YPSS) is the oldest concessionaire in Yellowstone, offering some of the best summer jobs working at one of our seven gas station/convenience stores located throughout the park. To live and work in the park can be a life changing experience. We offer access to endless adventure opportunities and connections to people with which you will make memories and friendships that last a lifetime. With two days off per week, you will be living in some of the best country in the world for hiking, backpacking, whitewater rafting, fishing, rock climbing, geyser gazing, wildlife viewing, mountain biking, photography and more!
Our Retail Associates interact with park visitors from around the world, answering questions and sharing knowledge of Yellowstone in a professional and cheerful manner, while operating a touchscreen point of sale system and selling snacks, drinks, and other retail items. Other duties include stocking retail products; keeping public restrooms, dormitories, sales & service areas clean; working varied shifts; assisting with loading/unloading warehouse delivery trucks; and additional opportunities and duties as assigned. Must be able to lift up to 50 pounds and physically stand for periods up to four hours long.
The entry level pay rate for 2022 is $14 per hour. An incentive-based location operations bonus is payable to those who satisfactorily complete the terms of the employment agreement. Housing is provided in dorms, which is highly subsidized, at only $3.50 per day via payroll deduction. This includes utilities such as electricity, heat, water and sewer, free laundry facilities, and WiFi! Most housing is in shared rooms. Limited private rooms and RV sites are available. All of our dorms are within walking distance of the work location. You may also participate in an employee meal plan, which includes three meals per day at the employee cafeteria for $11.50 per day via payroll deduction. Contact us for more details.
Take the first step in your Yellowstone Summer Adventure and APPLY TODAY!