Job Details
Date Posted: January 24, 2022
Location: Eugene, Oregon
Company: Northwest Youth Corps
Job Type: Full Time
Salary: 48,400
Housing Offered: Housing not provided
Experience: 1-2 years
Company Contact
Website: https://www.nwyouthcorps.org
Email: [email protected]
Phone: (541) 654-4712
Apply Online Now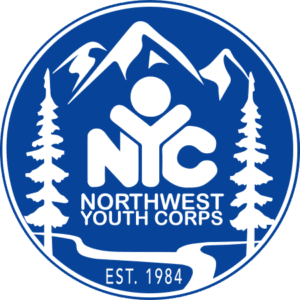 Northwest Youth Corps (NYC) is seeking a Member Services Manager in Eugene, Oregon. The Member Services Manager works directly with the Programs Team, NYC's Leadership Team, the AmeriCorps Grant Manager, and the Communications Officer; with specific concentration given to youth and young adult recruitment, enrollment, and success within Corps programs.
The Manager supervises a team of professionals who execute an annual recruitment campaign by working closely with community partners, schools, civic groups, and alumni to increase awareness of NYC programs and our mission. In addition, they help create, support, and coordinate community partnership events and communicate the impact of NYC programming to educators, community groups, and the general public. Success of the Department is evaluated on NYC's ability to build community partnerships, enroll a diverse cohort of youth and young adult participants, support them throughout their program, and increase alumni engagement. This position reports to the Conservation Corps Director.
STARTING ANNUAL SALARY: $48,400.00
BENFITS OVERVIEW: Personal Leave, Paid Holidays, Medical and Dental Coverage, Disability/Life Insurance, 401k investment plan, Professional Development, and other perks!
ORGANIZATIONAL BACKGROUND
Since 1984, Northwest Youth Corps (NYC), a non-profit organization, has given tens of thousands of youth and young adults opportunities to learn, grow, and experience success. Through partnerships with conservation agencies, youth and young adults gain the personal and professional skills needed to carry out a variety of stewardship projects, from which they can earn a paycheck, high school credit, and/or an AmeriCorps educational award. More importantly, these young people gain skills needed to become economically and socially self-sufficient, benefit their communities as citizen stewards, and recognize that they can make a positive difference. NYC also operates an accredited charter school, internship program, and the Idaho Conservation Corps (ICC).
AREAS OF RESPONSIBILITY
Recruitment and Community/Alumni Relations
• Develop and support annual recruitment campaign that ensures broad collaboration, equitable effort across a three-state region, and supports the successful placement of qualified applicants in all Northwest Youth Corps crew-based programs.
• Collaborate with Communications team to ensure timely and accurate marketing efforts throughout our recruitment markets.
• Support the development and maintenance of relationships with community partners and stakeholders.
• Organize and facilitate the application and enrollment process, database management and all related aspects of youth and young adult engagement prior to and following their NYC field program.
• Appropriately utilize and manage technology tools to rapidly and accurately process applicants, achieve goals, monitor progress and provide current and accurate data and results.
• Track alumni information, provide references and letters of recommendations, and supervise maintenance of current alumni files.
• Work with Communications staff to support increased alumni engagement.
• Support and develop staff with a commitment to NYC mission and customer service.
Department Supervision and collaborations
• Manage the department budget and scholarships in a fiscally prudent manner.
• Collaborate with and support Communications, Partnerships, and Development staff in their efforts to market, report, and develop content.
• Manage and supervise a team of Coordinators to meet Department goals and objectives.
• Create yearly department goals, policies, and procedures.
• Produce accurate year end reporting for department.
• Provide professional development and evaluations for department staff.
• Help create and execute NYC's Strategic plan.
Diversity, Equity, and Inclusion Support
• Promote continued organization support of Diversity, Equity, and Inclusion initiatives.
• Seek to remove barriers to participation in NYC programs for underrepresented populations.
Risk Management
• Ensure that the inherent risks of our programs are clearly articulated in marketing, collateral materials, telephonic communication all pre-program engagements
• Work closely with Program staff to assure that our medical evaluation process is fully and consistently implemented
• Ensure all critical medical and medication information is included in Crew leader resource packets
Education / Experience
Education – A Bachelor's degree from a four-year college or university is preferred. Education in communications, marketing, journalism, or a relevant field would be beneficial. Experience and demonstrated skill at staff management, public speaking, organizing community events, writing, reporting and editing are highly desirable.
Experience – A minimum of two years of supervisory experience required. Candidates must have a strong interest in NYC's goals, the ability to work as a team member and a sense of humor. Previous experience which demonstrates organizational skills, the ability to perform at a consistently high level under pressure, the ability to manage multiple projects simultaneously and familiarity with a wide range of communications tactics will all be skills necessary to succeed in this position. A strong set of computer skills and database experience are required. A successful candidate must possess a valid driver's license and an acceptable driving record as some travel will be required.
Terms of Employment
This is a full time, exempt and supervisory position. Typical hours are Monday through Friday, 8:00AM to 5:00 PM. Workload varies seasonally and will require long days and/or evening and weekend responsibilities periodically.
To Apply
Send a cover letter, resume and three references to Jessica Johnson, Human Resources Officer, via e-mail to [email protected] with Member Services Manager in the subject line and document attachments in either word or pdf format. Please do not call.
Additional program information can be found at http://www.nwyouthcorps.org/m/
All job offers are contingent upon the completion of a satisfactory background check as well as record of full COVID 19 vaccination OR an NYC approved medical/religious exemption.
Northwest Youth Corps is an Equal Opportunity Employer – Our core purpose is to provide opportunities for youth and young adults to learn, grow, and experience success. We believe diversity is a key source of strength for our communities, and we strive to create a safe and empowering environment for participants from a wide range of backgrounds and abilities. We are deeply invested in the success of youth and young adults of all races, ethnicities, gender identities, religions, sexual orientations, economic statuses, or other socio-cultural identifiers.
Apply Online Now
You can apply online or send a cover letter, resume and three references to Jessica Johnson, Human Resources Officer, via e-mail to [email protected] with Member Services Manager in the subject line and document attachments in either word or pdf format. Please do not call.