Job Details
Date Posted: October 15, 2021
Location: Memphis, TN
Company: Graceland - The Home of Elvis Presley
Job Type: Full Time
Salary: Competitive
Housing Offered: No
Experience: 2-5 yrs
Company Contact
Website: https://www.graceland.com/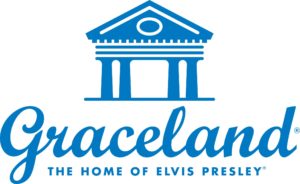 Become a part of the exciting growth at Graceland! Since opening to the public in 1982, Elvis Presley's Graceland has hosted over 20 million visitors from every state in the union and nearly every country of the world. Graceland welcomes over 500,000 visitors each year, is one of the five most visited home tours in the United States, and is the most famous home in America after The White House.
In 1991, Graceland was placed on the National Register of Historic Places. In 2006, it was designated a National Historic Landmark.
Our employees are ambassadors to Memphis and work hard to ensure all of our guests are treated with the same southern hospitality that Elvis Presley was known for.
Executive Sous Chef Job Description
The Executive Sous Chef is responsible for supporting the Executive Chef in safe and efficient management of the food outlets, and alternative dining functions in compliance with all food safety standards and costs controls. This position will act as the person in charge in the Executive Chef's absence. Benefits will be offered after successful completion of a sixty (60) day introductory period.
Benefits 
Medical, Dental and Vision Insurance
Company paid premiums for Life Insurance
Short and Long Term Disability Insurance
401K matching
Paid Time Off and Vacation time
Pay-On-Demand feature through the payroll system for hours worked.
Essential Duties and Responsibilities
Deliver dining experience at established company standards ensuring all food production includes recipe compliance, plate appeal, taste testing, hot/cold requirements, buffet presentations, proper timing while meeting budgeted costs.
Responsible for the storage and distribution of all food items.
Help manage warehouse and related crew areas to ensure maintenance and cleanliness are up to all regulatory and company standards.
Ability to develop recipes and specialty items including special dietary accommodations.
Assists in establishing and maintaining practices of progressive cookery throughout the department.
In charge of ordering, storage, distribution, and stock cost control of all food items.
Maintains costs control measures of food items, through proper utilization, portion control, storage, and planning.
Continuously follows up on suggestions for improvement in raw material, menus, cost savings and equipment.
Works to minimize spoilages and maintains an accurate inventory of all food items.
Responsible for quality control of all food purchases while keeping those purchases within budget and as economic as possible.
Assists the Executive Chef with the controlling of china, glass, and flatware.
Manage warehouse and related crews to ensure areas are clean and maintained. according to universal sanitation and company standards and all state and federal regulations.
Ability to develop recipes and specialty items including accommodation of special dietary needs.
Excellent written and verbal communication skills.
Assists with ordering, storage, distribution, and stocking of food items.
Brings variances of specifications and quality to the attention of the Executive Chef.
Exhibit above average organizational and time-management skills.
Ensure consistent implementation of departmental training and performance appraisal programs.
Help manage budget to include proper receiving, proper food handling, rotation, control of over-production and excess waste.
Exhibit pride in facility maintenance and appearance by compliance with FDA regulations – provide constant direction in proper cleaning, food handling, receiving and storage.
Trains all new staff.
Participate in tastings, buffets, guest interactions, and Waiter training pertaining to menu descriptions.
Work with Sous Chefs and storeroom workers regarding supervision of utilities, including equipment and trash storage and removal.
May place requisitions for food transfers, and beverage items on behalf of the Executive Chef.
Ensure that all food complaints are received, and any necessary recovery steps are taken.
Fosters teamwork, consistency, and standardization.
May assist or plan menus, themes, and other events for groups.
Fosters teamwork in the department by encouraging advancement through training and constructive feedback.
Encourages constructive feedback and advancement through training for departmental employees.
Performs other duties as required.
REQUIRED SKILLS, KNOWLEDGE AND ABILITIES:  Management experience in full service dinning is required, hotel and formal bar experience is a plus; ability to cope with heavy workload; excellent communication and interpersonal skills is essential; ability to prioritize and work with limited supervision; excellent attention to detail; ability to perceive and work with a wide range of people; Some knowledge of food preparation including food safety techniques is required, Food and Beverage inventory control experience is helpful; ability to accurately handle money and cash transactions; skill to operate and clean various restaurant equipment; some knowledge of catering helpful, knowledge of Excel and Word computer programs is helpful.
PHYSICAL REQUIREMENTS: Ability to stoop, reach, walk and stand for long periods of time; ability to lift boxes weighing up to forty (40) pounds; speak clearly and distinctly.
SPECIAL CONDITIONS: Uniform is required; hair net must be worn while in food production areas; work in non-smoking environment; must follow, have knowledge of health codes and be Serve-Safe Certified or willing to become certified, possess or willing to apply for an ABC Card and Beer Card.
Please visit our Careers page to apply.
Notice: Screening tests for alcohol and illegal drug use will be required before hiring and during your employment with this company.