Job Details
Date Posted: March 26, 2022
Location: Block Island, Rhode Island
Job Type: Full Time
Salary: Varies based on experience
Housing Offered: Yes
Experience: 1-2 years
Company Contact
Website: http://yellowkittens.com/
Email: [email protected]
Phone: (401) 466-5855
Block Island, Rhode Island
Varies based on experience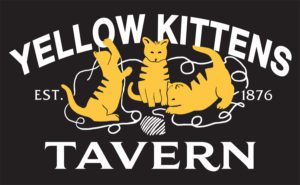 Los Gatitos is a fast-paced Tex-Mex restaurant located on the deck of the historic Yellow Kittens Tavern on Block Island, Rhode Island. Winfield's, located on the same property, is a fine-dining restaurant featuring a sophisticated menu influenced by French, Italian, and Asian cuisines. Both restaurants are favorite destinations for locals and tourists alike. Block Island is a small island off the coast of Rhode Island, It is accessible by ferry or plane. The positions require relocating to Block Island. We provide on-site housing for our kitchen team!
We are looking for seasonal help — May 15 to October 31. We have a fantastic team of creative, positive-thinking, and fun-loving individuals who love food!
Daily duties will consist of, prep, production and limited hotline work.
Requirements
Basic understanding of knife handling skills.
Knowledge, and compliance with safety, sanitation, and food handling procedures.
Previous cooking experience preferred, but will consider training the right individual.
Ability to take direction.
Ability to work in a team environment.
Must maintain consistency and productivity.
Commitment to quality service, and food and beverage knowledge.
Ability to physically handle knives and other sharp, heavy or potentially dangerous items.
Ability to perform cutting skills on work surfaces, 3 to 4 feet in height.
Job Types: Full-time, Contract, May 15 to October 31.
Pay: Varies based on experience