Job Details
Date Posted: December 28, 2021
Location: Anchorage, Alaska
Company: Expeditions Alaska
Job Type: Full Time
Salary: $200/day
Housing Offered: Housing not provided
Experience: 3-5 years
Company Contact
Website: https://www.expeditionsalaska.com/
Email: [email protected]
Phone: (770) 952-4549
Apply Online Now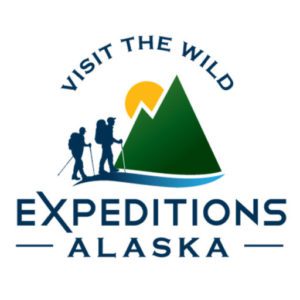 Expeditions Alaska expects all staff/contractors will be passionate about the outdoors, about Alaska, about the natural world, and share that passion with our clients. Guides are expected to excel in backcountry planning, preparation, navigation and route finding, safety, and people management.
You thrive in the wilderness. Connecting people with the natural world, providing outdoor adventure experiences while educating and leading is your thing. You strive to maintain high standards of safety, planning, and training with a friendly and knowledgeable professionalism.
What you will own and improve:
1. Navigating wild and remote environments.
2. Eagerly informing people of place; theirs, ours, and this.
3. Planning, preparing, and organizing group trips with a safe and diverse team to provide exemplary service in the travel industry.
4. Sense of responsibility.
What you already know:
1. The importance of reliability, safety, congeniality, and education.
2. How to both follow objective protocols yet be flexible with an ever-changing natural subjective environment.
3. The difference between a delegated task and stuff that needs to be done.
4. LNT practices.
5. Have extensive backpacking experience. You have had hundreds of nights on the ground. Your gear is dialed. You know how to both use and look after it.
What you will learn:
1. Alaska backcountry travel practices and tools.
2. A thorough understanding of environmental and conservation matters crucial to Alaska.
3. Decision-making and leadership roles.
4. Systems and organizational management.
5. Communication skills for effective education and instruction to a diverse mix of clients.
What does good look like?
The role is simple: connect your clients with a safe and healthy wilderness outdoor adventure that they'll remember fondly for years to come. Responsibly get them in and out of the backcountry and home to their loved ones.
Tasks
Seasonal Guiding opportunity for experienced lead guide only.
Backpacking and hiking trips, the job also includes packrafting and sea kayaking trips, and rafting trips.
Prep and pack, backcountry cooking, and guiding clients, from novice to experienced guests in various regions throughout Alaska.
We have a gear and equipment manager who handles most of the trip packing and unpacking and gear repair. Approximately 50% of our clients do their own food.
Season typically runs June through mid-September.
Apply Online Now
Please blow me away with your application. Include a cover letter and resume. Include actual references. I want to know what your superpower is. What's your primary backcountry skillset? What are three things or responsibilities you do not want in your next role? Why? Can you give me a specific example of each? Tell me your favorite wilderness leadership book. And why.